Hi,
Im trying to colour coder the background of each order in this matrix table based on its pending operation field.
I wrote the formula below to test it but cnat get it to work what am i missing? Basically i planned to convert each text pending operation value to a number then simply conditional format the order numbers in the table based on the given number.
If you hoover over each order number you can see the locations i just cant get them colored.
PBIX attached also
Pending Operation Number =
VAR PendingOperation = SELECTEDVALUE( 'SAP Ageing'[Pending Operation] )
RETURN
SWITCH( TRUE(),
PendingOperation = " CNC MACHINING " = 1,
PendingOperation = " FINISHING " = 2
)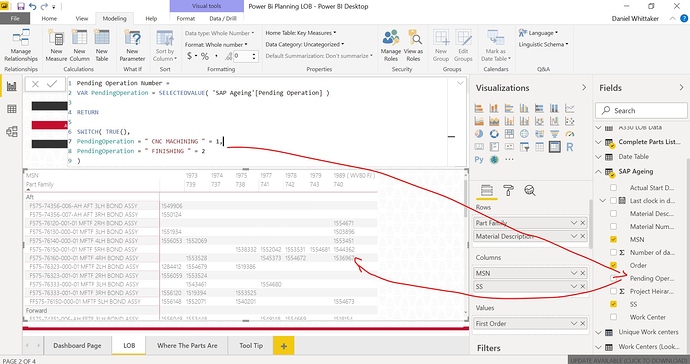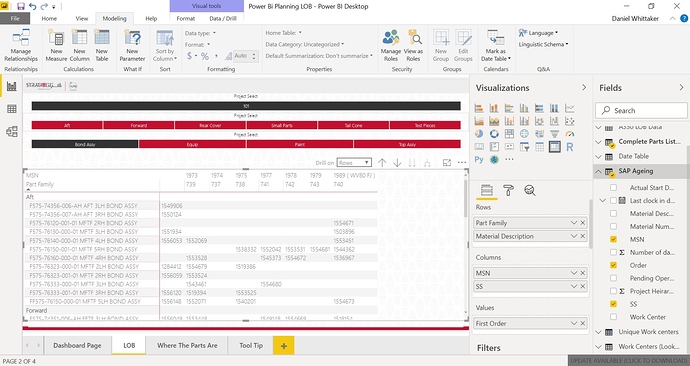 Power Bi Planning LOB.pbix
(923.1 KB)