Hey everyone,
I have been asked to provide a graphic that shows metrics for each manager's/partner's staff who report to them, this one is easy, but drums up the problem as each manager/partner wants to see themselves in their metrics but they have a manager.
My data looks like this: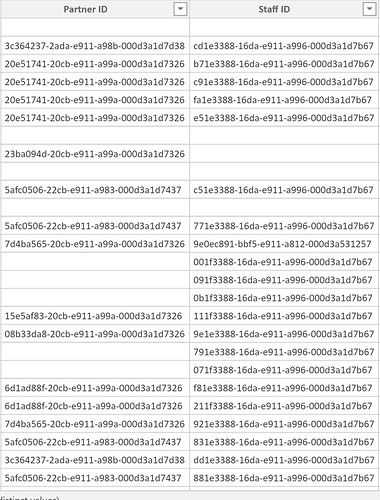 Can anyone think of a way to compare the Partner ID column with the Staff ID column to create a custom column that says essentially if a Partner ID is found at all in the Staff ID column, then return the Staff ID otherwise return the Partner ID?
Thanks!