Hi all,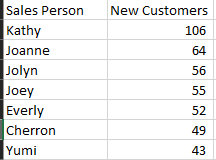 I had use DISTINCOUNT to get the total new customer for the sales person.


I had another table to store the commission rate by period and the condition.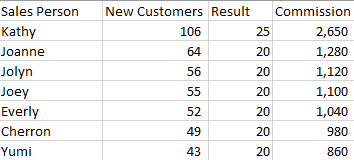 The result as above.
for those new customers equal to or more than 100, commission rate would be 25
for those new customers between 1 to 99, commission rate would be 20
the date would be between 1-6-20 to 31-8-20
Kindly assist.
Thank you.
Regards,
Dennis Tiong