Been working on this for a while. Have not been able to get it. I've been following tutorials such as Enterprise DNA's:
and Fourmoo's
The goal here is for end user's to be able to use a TopN slicer along with a Dynamic Attribute Slicer & a Dynamic Measure Slicer. Picture is below: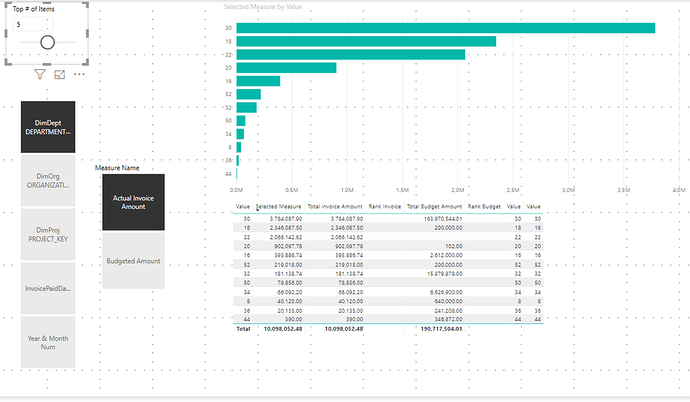 The data model is below: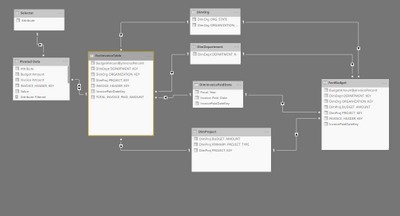 I found that most tutorials recommended putting that Selector table to select Attributes. It didn't work for me really, so I used the Pivoted Data[Attribute] instead for the Dynamic Attribute Slicer. How can we get the Top # of Items table connected to the Dynamic Attribute filter and the Dynamic Measure filter so that end users can filter out the TopN values. Example workbook is attached.