Hi,
I got three tables which are modeled as shown in the following image: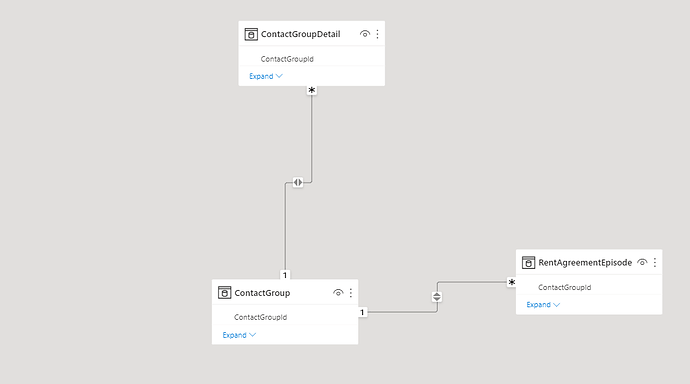 I am trying to show the columns of three tables in a 'table' visual. When I show columns from ContactGroup and RentAgreementEpisode tables, the table visual displays them. However, when I tried to bring in a column (let's say GroupName) from ContactGroupDetail table it throws an error message i.e. 'Can't display because Power BI does determine the relationship between two or more fields" as shown in the image: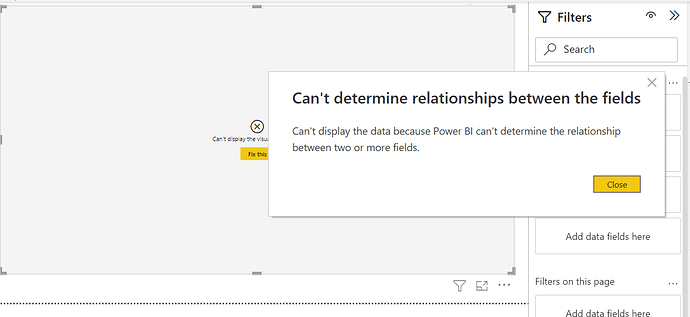 I checked all three tables to make sure that there is no value missing in columns that connect the table to other tables.
I created a measure to display the name of GroupName as shown below:
GroupName - Measure = MAX(ContactGroupDetail[GroupName])
It worked fine and display GroupName information. I could not understand why I could not use the GroupName column directly to table visual. Is there any issue with my data model? Why did I need measure to display the information? Please direct me to where I am making the mistake and any advice to fix the issue would be highly appreciated.
Sample file here
sample.pbix (1.0 MB)