Hello EDNA Forum Good Day!
I can't seen to move Gross Sale into the values section of the pivot table using Analyze in Excel.
Here are the steps I took in Analyze in Excel
I published the .pbix to the service, select Analyze in Excel, then downloaded file to my machine. When trying to move Gross Sales into the value section of the pivot table I received the following error message.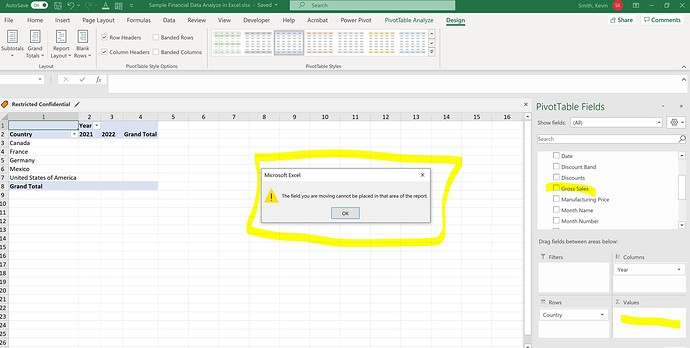 My .pbix
I was able to create the pivot table in my .pbix…screen shot below.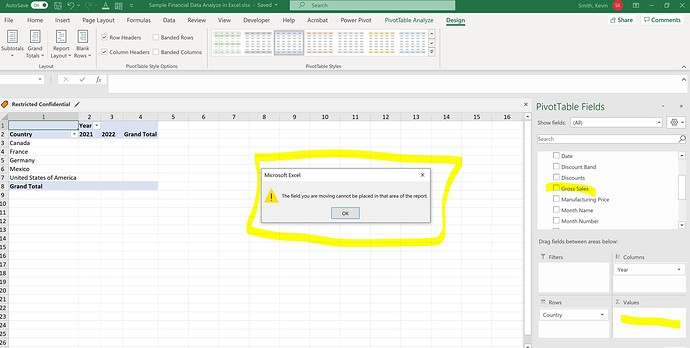 Much appreciate your help!
Thank you
Sample Financial Data Analyze in Excel.pbix (206.0 KB)