External Tools Menu Gurus,
Is it possible to call a local PBIX file from the External Tools menu? I am working on building what I think is a cool tool for forum support based on @Melissa's perpetual sample dataset, but I can't get this aspect of it to work. I would have thought that you would just include the path to PBIdesktop.exe in the Path: section of the JSON file and the full path to the PBIX file in the Arguments: section, but it errors out when I initiate the call from the external tools menu.
JSON file attached. I've tried every conceivable permutation I can think of and still can't get it to work.
Thanks in advance for your help.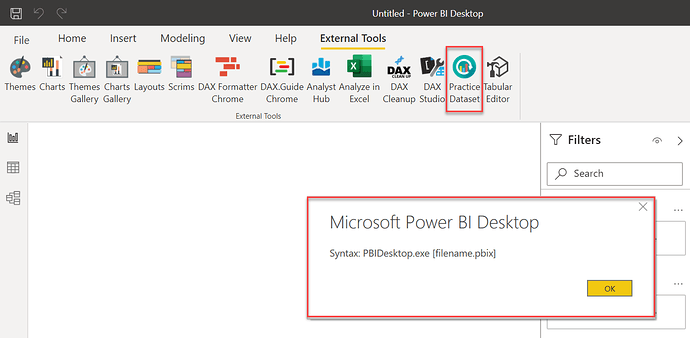 @samaguire - looping you in specifically, given your prior Externals Tools menu success.
.perpetual practice dataset.pbitool.json (37.4 KB)