Hi all,
at the moment I'm trying to get our stocklevel values and we would like to compare these over the last months. However, at the beginning of this year, only stock level was registred in our database, not the product price at that moment.
So, I would like to calculate the stock level value for the first months against the first known value. So in this case, the value on 1-4-2020 needs to be used to calculate stock level values for Jan, Feb and March.
and then it should not change when I change date filters on my page, so when I'm looking at only Nov and Dec, it should not change to € 6,- per product.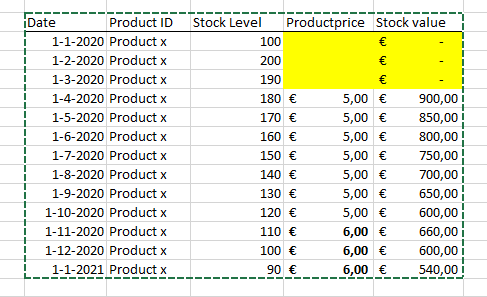 Does somebody know how to fix this?
Kind regards, Marieke