Hi Fellow Power BI Users -
I'm Interested in the fantastic Show Case (Cohort analysis Introduction), I have the following questions regarding it
Q-1
How can we calculate the retention rate of the customer for a specific period e.g. (Year or Month)? Is it required in the business world?
Q-2 I need some summary spot on the Scenario event report inside the Cohort analysis what is the story talk about?
Q-3 Please refer to the Red Circle On the Bottom left of the Image Below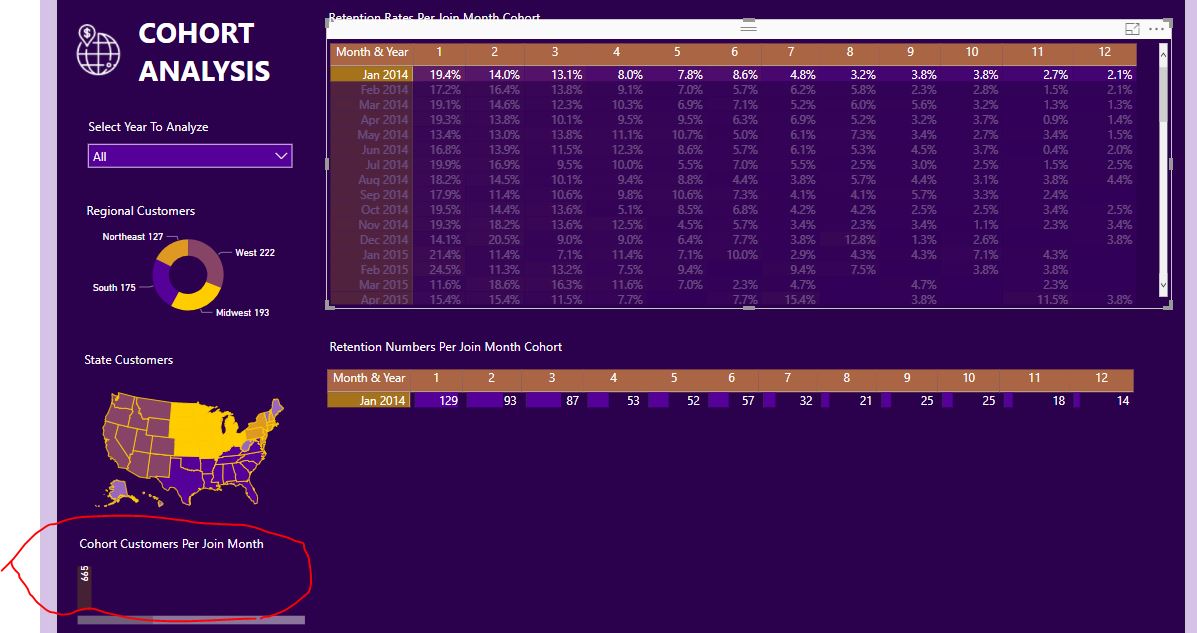 As I Understand the number is the total customers who joined the cohort on Jan 2014 (Clear)
But When I click on the Cohort (Feb 2014) I found 2 Numbers on the same postition (Bottom Left)
Jan 2014 = 123 (???)
Feb 2014) = 530 (Clear means the number of customers Joined the cohort)
Based On My Assumption It should be
Jan 2014 = 665 (Customers start on the Cohort)
I need to understand where the Number 123 came from?
Thank you