I have 2 Questions:
Q-1
How can we create calculated column calculate the churn rate for each row of the cohort (Start from 1 to 12)?
Here is the equation I got it from one of the sites:
Churn rate=User Lost this year/(Users at Start of Year+Users Added This year)
Here's an Annual Churn Rate Example:
Users at start of year (Cohort) : 50,501
New users added during year (Cohort): 16,765
Users lost at the end of year: 27,890
Annual churn rate: 27,890/67,266 = 41.5%
How can we implement it inside the show-case?
Q-2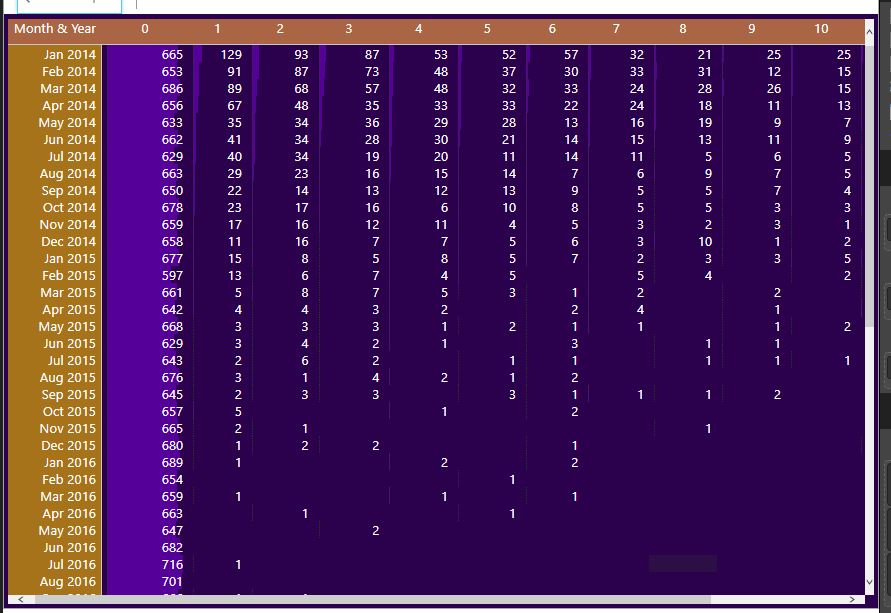 The above picture display cohort information based on the number of unique customers on each period of a cohort, I need to display the cohort based on customer sales not on the number of the customers what sort of changes I should do?
Kindly show me this calculation in your latest Cohort analysis showcase introduced in 2018 (I think in last November 2018).
Thank You