Halo Fellow Power BI Users -
I did ask this, but I suspect in the wrong place. So what I would like to do is plot data points over date around its average and standard deviation, here is the data;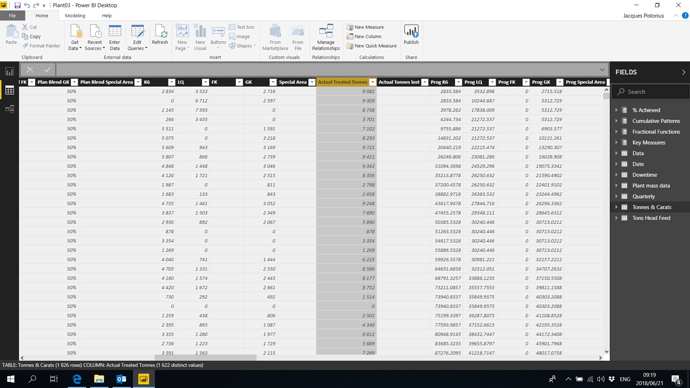 So far I have tried calculating the average using,
CALCULATE(Average([Column]), FILTER(Table, ALLEXCEPT(Date table[date column]) )
If I plot this over dates on a line graph it keeps on calculating the average for every single date value on the X-axis. It seems power bi sums the tonnes for date value on the x-axis, divided by the amount of date values, which is just one, meaning giving me the tonnes value for that day. I cant seem to calculate a sort of lifetime average for day, week, month, …ect.
If you could please help with this?
Then I would also like to plot a normal distribution for this over the following data intervals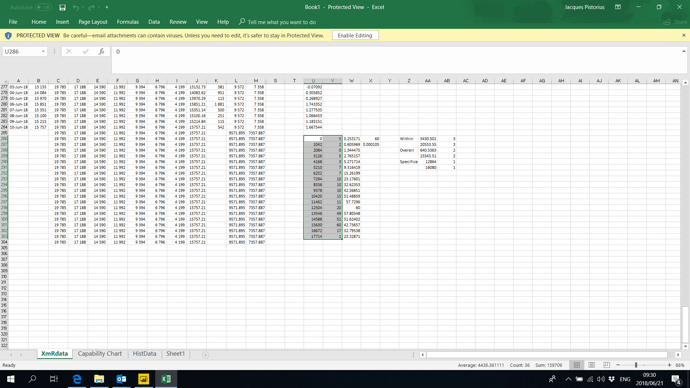 The second column indicates the amount of days for which my data values(highlighted column in 1st pic) falls within the relevant interval.
Any help will be greatly appreciated.
Thank you