Hi everyone,
Please, can someone help me with the next challenge in Power BI?
I've got the next table: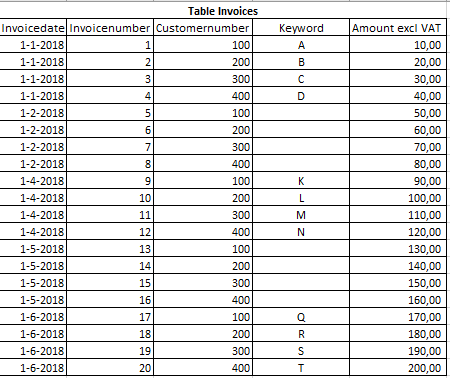 and I want to calculate the amount per keyword:
The challenge is to calculate all the amounts after a certain date to the following date with the next keyword.
Hopefully you understand what I mean by looking at the 2 examples.
When calculating in Power BI I've got the next report and this is not what I want

: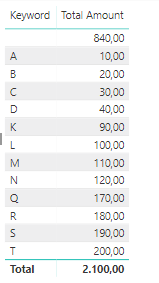 Thanks in advance,
180608 Test Enterprise DNA - Amount per Keyword.xlsx (12.2 KB)
180608 BI2-89 Total Amount per Keyword.pbix (102.6 KB)