Dears,
I've Purchases transactions for Items, and also sales transactions.
The requirements: assumes that the OnHand Qty as of Today is 748 Pcs,
I want a way to know from which purchase transactions these qty came from, assuming that FIFO is the inventory method (First In First Out)
In Excel, I used Offset and some other formulas
The result should be like that: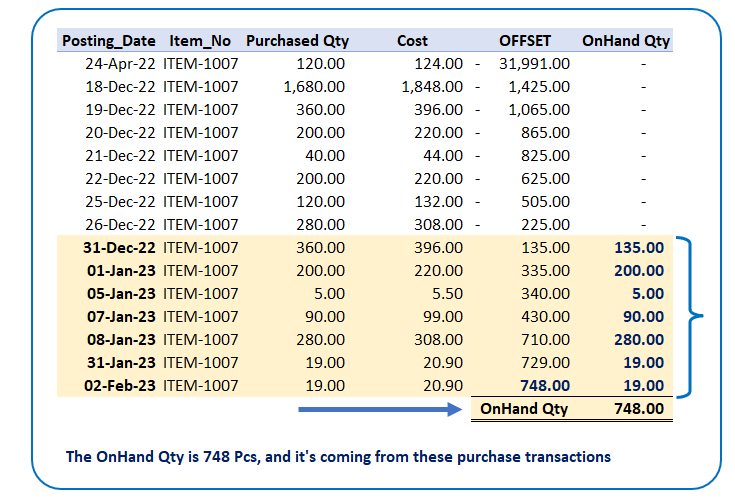 And the clean version keeps only the lines with Qty OnHand like that: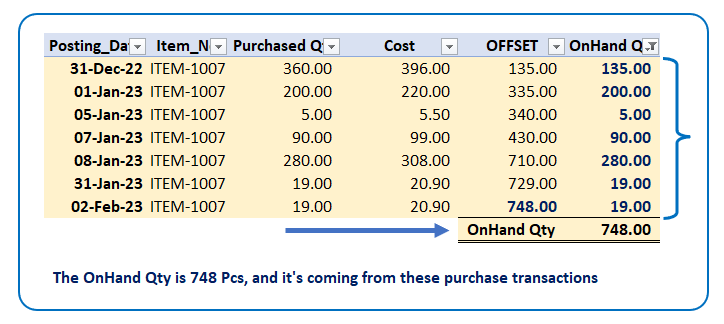 Then, I will create Aging for these Qty as I need to know how long this items is idle in the warehouse.
I want to achieve the same with DAX, I am attaching the Excel file.
I wish if someone can help me with this data and not to refer to other forum posts, as the Aging pattern will not work correctly until we do the same in the screenshot
OnHand Qty FIFO.xlsx (74.6 KB)