Hi
I have a table of sales and want to work with the data excluding one category of data (eg: category A).
I want to calculate sum of sales for all categories except category A, without having to list each category that is included.
Then work out sales share for all categories but also excluded category A from everything.
For example: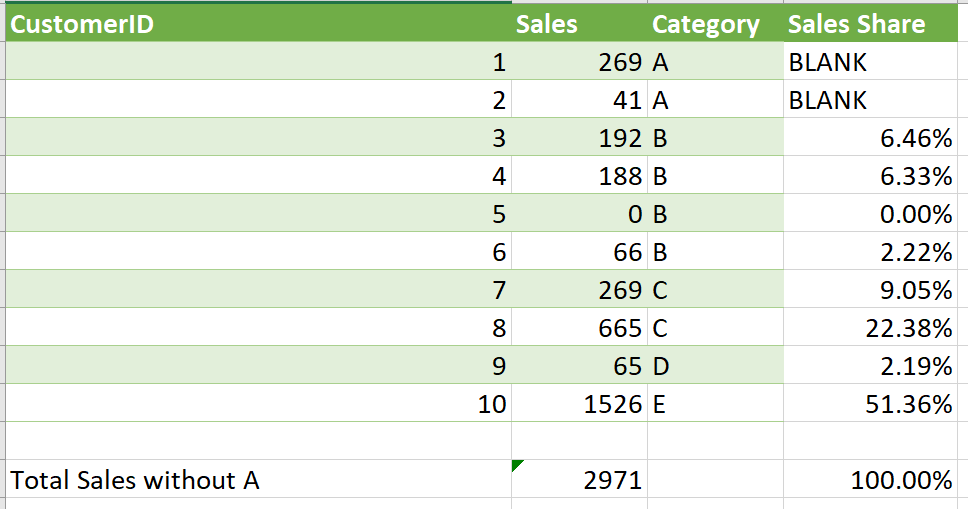 Any assistance would be appreciated.
Thanks
P.s. i think I am over thinking this and should just do am if statement with a blank and a sum.
Eg filteredsales = IF ( data.Category = 'A', BLANK(), Sum[Sales] )
help pbi file.pbix (21.7 KB)