Hi,
I played a little bit with DNA Enterprise data from one of the courses and then I thought about once scenario.
I would like to calculate last year's Sales but like for like.
What do I mean by that is, for example, I deleted some data for Product 14 & 15 for the sales as we are no longer have the product. Therefore I would like to compare/ see last year's sales till the product was available till the last sale of the product. I did manage to work our the formula but in a more manual way.
Is there any chance to create a dynamic formula base on the data filter selected?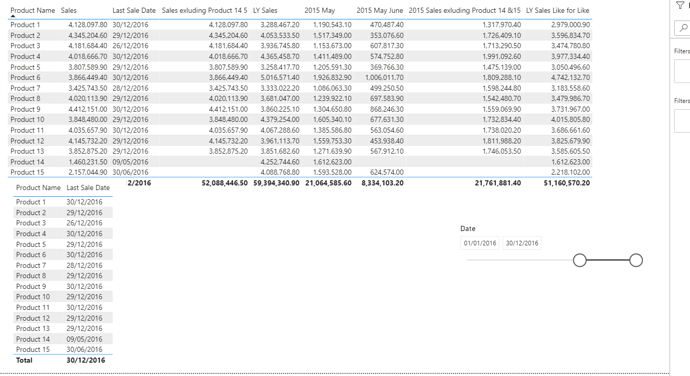 Last sale date = Lastonblank formula. Other formulas are self-explained.
I will appreciate your help.
Please find attached file.
Sales like for like if sold product.pbix (349.9 KB)