Hi everyone,
Would you be able to provide some insight on how I'd be able to create a sum of sales by fiscal week that changes accordingly to the current fiscal week and fiscal year. The current method I've been utilizing is just changing it manually.
EX: Week extended sales = CALCULATE(SUM('Sales'[Sum of Ext price]),FILTER('Fiscal Dates','Fiscal Dates'[FiscalWeekNumber] = 43 && 'Fiscal Dates'[FiscalYear] = 2019))
My date table has the following column attributes: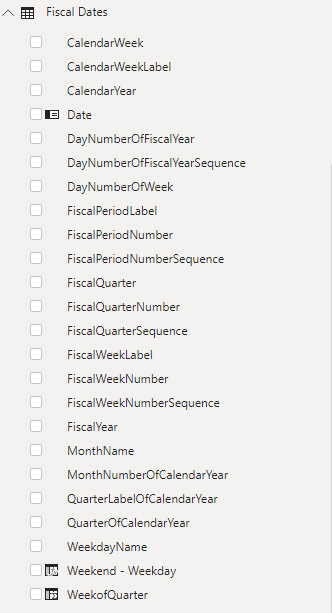 Any help would be appreciated!
Thanks,
Nicolas Nouchi