Hi,
I am having a challenge here to calculate the cases (based on date, month or productID), here is what I need to achieve. On the transaction table, we have ordered units for each product and we also have an attribute of Units per case for each product. The number of cases will be case numbers (total units/units per case) for each product and then sum them up.
Here is the calculation I'd like to use.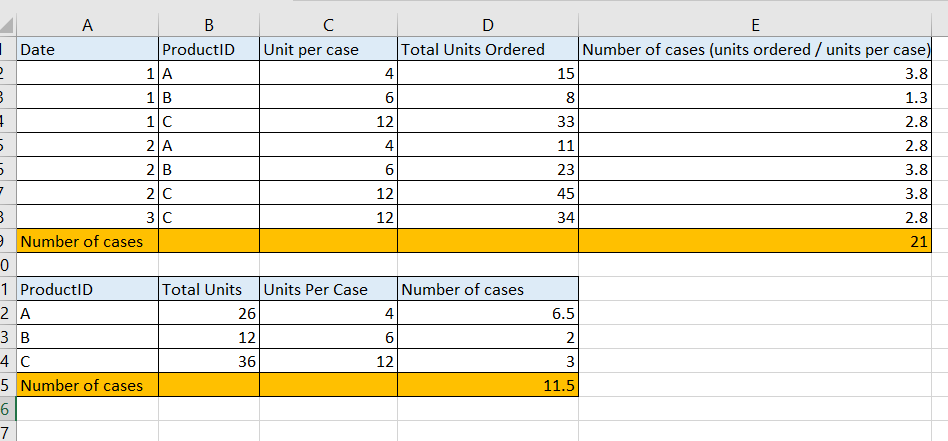 On my powerbi file, I need to have the measure for the following table.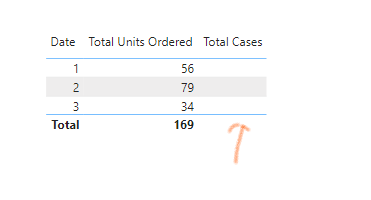 Thanks a lot!
Mike
Number of cases shipped.pbix (27.2 KB)