Hi , I am doing a budget in Power BI .
At the moment I have this data come in from excel .
Below is Budget :

I am trying to get this to Daily sales in my Table .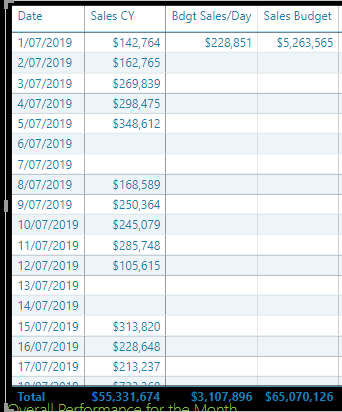 Because the date is only 1 date in the Budget Table as below .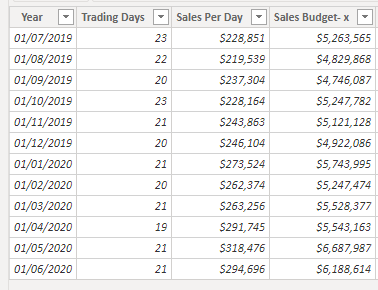 I am not sure how to I write a Dax to get the Sales per Day for each day to the entire month .
Please Advise.