Hi Fellow Power BI Users -
Great solution.
Managing-Seasonality in Budget
I don't have the similar way of data available for monthly weightings. I am trying to automate the seasonality logic in my model by taking the Average sales percentage of the same month for the last 3 years.
Basically, I am trying to use this calculation to calculate the average weighting for the last 3 years by taking the average of the avg daily sales % for each month. Is there any way to do that?
Avg Daily Sales % = DIVIDE([Avg. Sales per Month],[Avg daily sales per FY (all)],0)
This is what I am trying to get.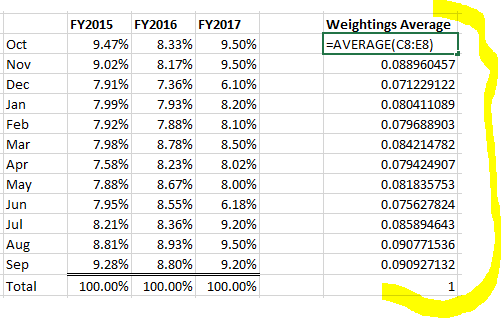 Thanks!