Hello,
So here is my Scenario that i need some help with.

I need help / ideas for The Button "Click to See Trends".
I would like this button to be activated / be usable only if the number of selections in "Statecode" slicer is Less than 3.
Because there are 23 statecodes, I dont want to display a line chart that has 23 lines. therefore I intend to limit it to any 3 statecodes that user can compare at any given point. If the selection is of more than 3 statecodes, the button should remain inactive.
Expected output: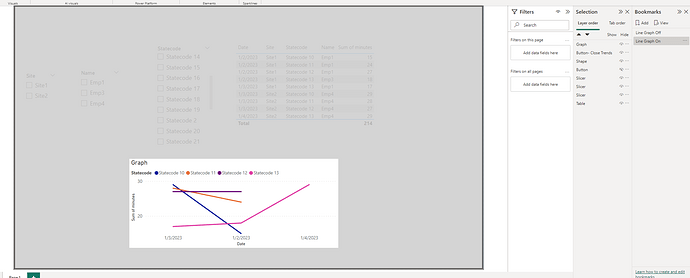 Attaching hte Sample File for reference
button conditionaly Active state.pbix (31.9 KB)