Hi,
When using hierarchies what is the best way of making them. Lot of topics shows how to drag & drop inside power bi to create hierarchies but I would like to have the hierarchy already in the model.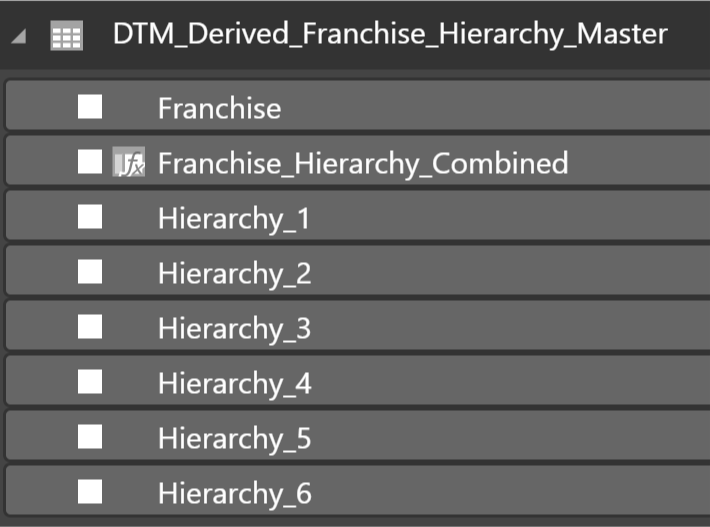 The picture shows how it has been done now. All of the tables related to this hierarchy table have all of the hierarchy levels flatten out the same way as in the hierarchy table.
the relation is based on combining all of the levels in the Franchise_Hierarchy_Combined for all of the related tables.
What could be a good reason to do this the way it has been done. I hear people say because of the filter that is being used by the user for the hierarchy ??
it just looks stupid to repeat for every related table all of the hierarchies.
I want to make this a real hierarchy and use the hierarchy functions. What could be a pitfall of modifying this. In concern with the filters being used ?