Hello all,
I am struggling to understand what is the best practice and approach in setting up data model to to compare locations for organisations (customers) in fact table with census data or any other matrix e.g. budgets. All census attributes in census table are saved in columns and each record represent information for a given organisation. Organisation name is the unique id linking the relationships. I can not unpivot census attributes in the following model as that will leave me with no unique column in census table:
Following is sample of my relationships with census table set as a dimensions table: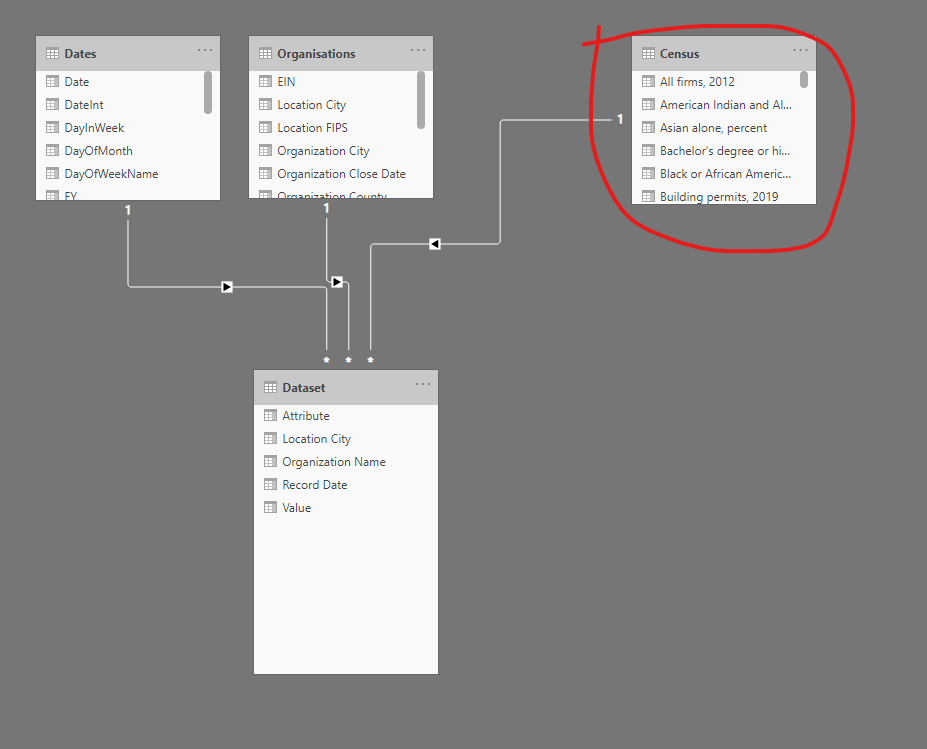 Should such a table should better be treated as a an additional fact table(s)? Are there relevant tutorials that may help me understand the underlying concept?
Regards,
Ahmed