Hi Guys!
I`m trying to obtain the Beginning & Closing Inventory Balance, I was able to get these results when I used the entire time the business has been in business (Sep 2019 - July 2020).
The thing is that when I filter by Date I don`t a result for Beginning Inventory Units and get different results for Ending Inventory Units


These are the formulas that I`m using for the Inventory:




I need to be able to see the inventory by date because later on, I`ll use these measures for the Income Statement data base.
Something like this but without the Month & Year.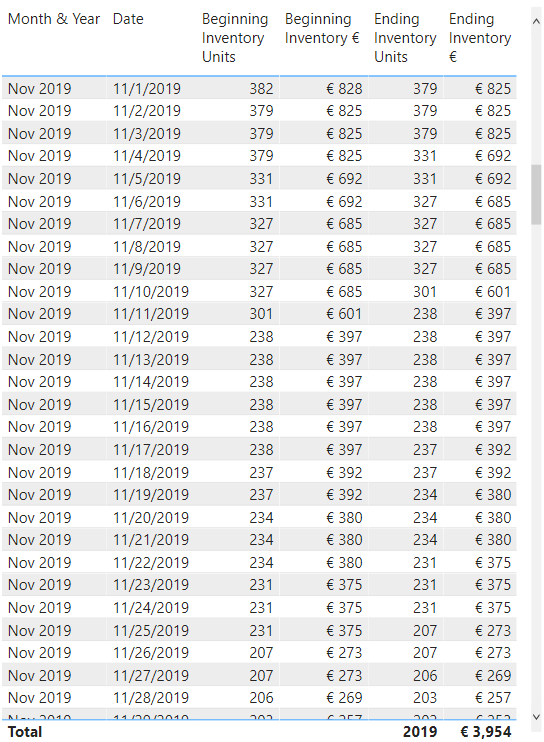 I attached the PBIX file for reference.
Thanks for the help!
Cheers
Yeriel
Example Data.pbix (391.4 KB)