Hi
I created a bar graph that is linked to a slicer for various KPI's, that works well. The only issue I have is the data labels (i.e. when I select a slicer that is a %age, the data label shows as "0", when I need it to show as a %age.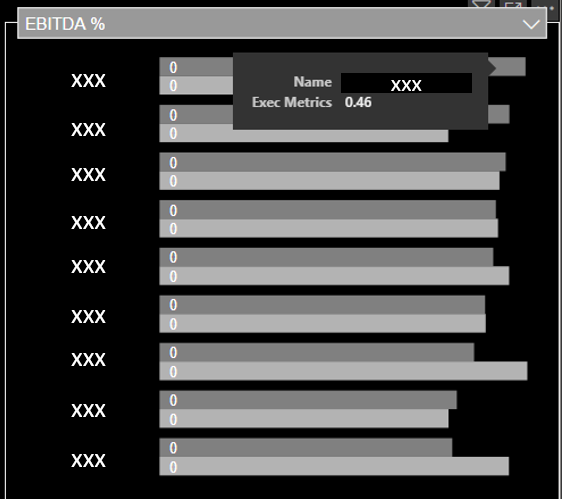 I have tried formatting these to %ages both in the slicer calc and the initial calc, with no success.
Any idea how I can fix this?
Kind regards
Stuart