Hi Everyone,
I have a azure blob storage container which hosts by csv file. The size of the file is above 7 GB.
When I try to connect to the azure blob storage from PBI desktop using SAS token, after a point the data loading gets aborted and throws me a error as shown in the screenshot.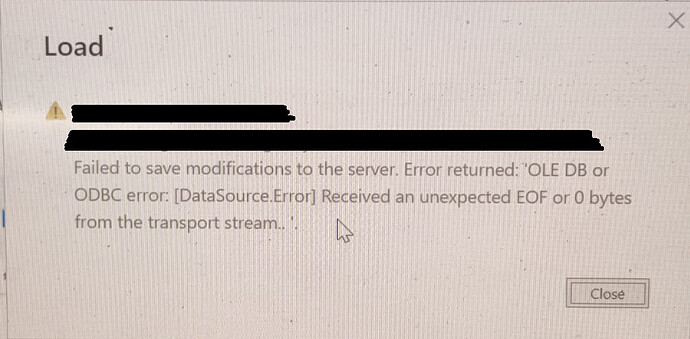 I came to know that it will not allow me to import data more than 2.6 gb.
Can you pls guide me how can I connect to the such a large data placed inside the azure blob storage.
Is there any workaround! or way to do this.
Its very urgent. Please team guide me in this regard.
Thanks & Regards,
Hari G