Hello
User request - report layout:
Below is a screenshot of the client's report layout request


All the attributes come from the same dimension "Expense Type".
What I want to archieve
I want the Units column to be right aligned as in client's requested report layout.
Graph used
I am using a matrix so I can have totals for each Category (Eg. Mass Salariale Etendue) and Sub-categories (Eg. Consommables) .
What I did
I created a new calculated column, concatenating 3 individual columns - ID (Eg.111, Label (Eg. Cadres), Unite (Eg. KXPF). I tried using the REPT function and adding spaces based on the number of characters but I cannot get the proper right alignment layout. The measures "MaxRubr", "LenRubr", DiffLenRubr" and "MaxDiffRubr" are all based on the column "Rubrique (Code-Libellé) Screenshot below of my current layout :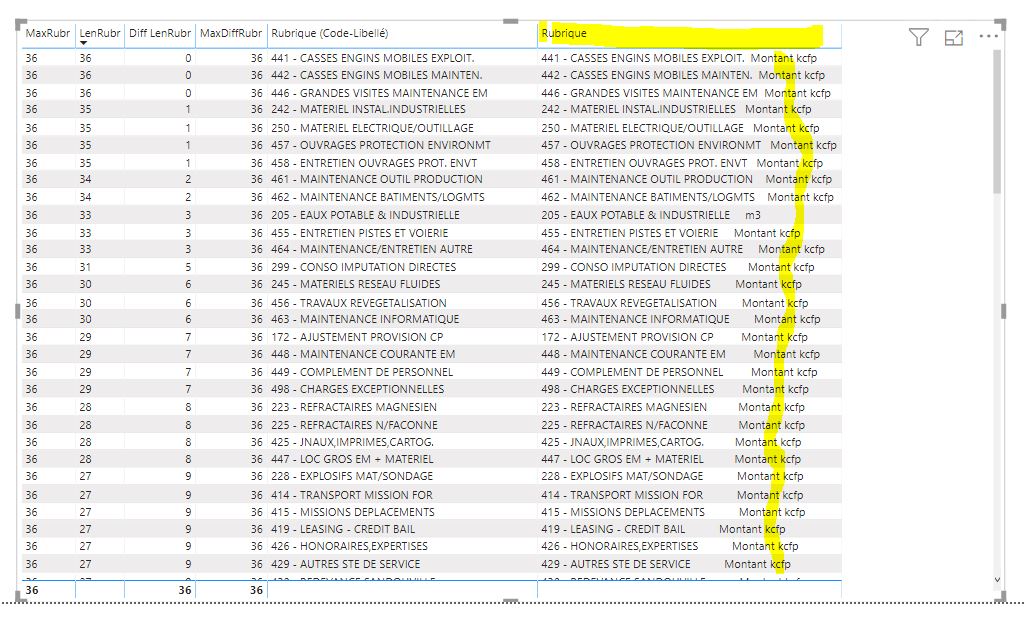 Below is the calculation I am trying to use

Has anyone come across a similar problem before?
Thanks heaps in advance