Hi @BrianJ
Have studie both of your videos
Date Harvest Deep Dive - Power BI Time Intelligence
Using The Extended Date Table - ISAFTERTODAY
It is very usefull. Many thank you.
I solved - Pre slices Actual Sale + Actual sale inside the Slice date as accumulated.
I'am struckling with above + Budget (Forecast) as accumulated.
I can't accumulate budget on top on Actual Sale.
In video: Using The Extended Date Table - ISAFTERTODAY on minut 10:19 there is a measure
[Carryover]
RETURN
IF (
SELECTEDVALUE ( dates[IsAfterToday] ) = TRUE;
[Carryover] + FCastCumul;
BLANK ()
)
Is it possible you can share the PBIX file, so I can see what's inside [Carryover]
[Carryover] has not been explaned in the videos.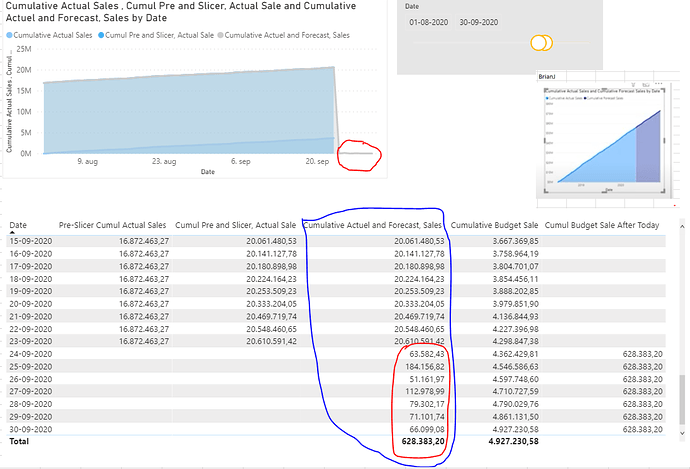 Hope you can help.
Kind regards
Amdi