Is there a 3D scatter plot which allows the points to be displayed by size?
We did an experiment where we had people running at different speeds, up and down different inclines, and with different amounts of their bodyweight (60%, 80%, and 100%).
For each of these conditions, we measured how hard their muscles were working as a percent of their maximum.
Ideally I'd like to visualise this as a 3D scatter with the axes Speed, Gradient, Bodyweight, and then the points being the % activation of the muscles, but as different sizes.
I think this is a combination of Scatter: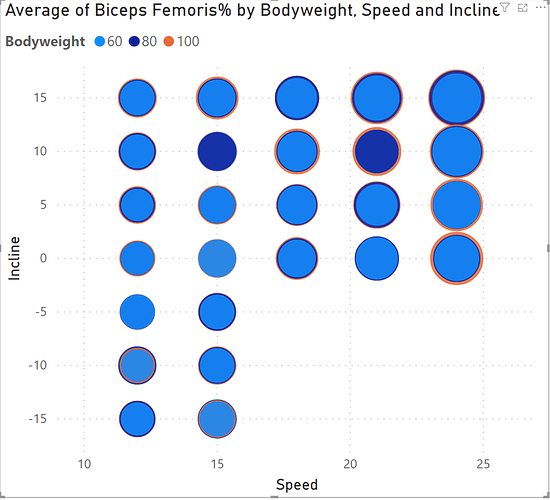 And SandDance: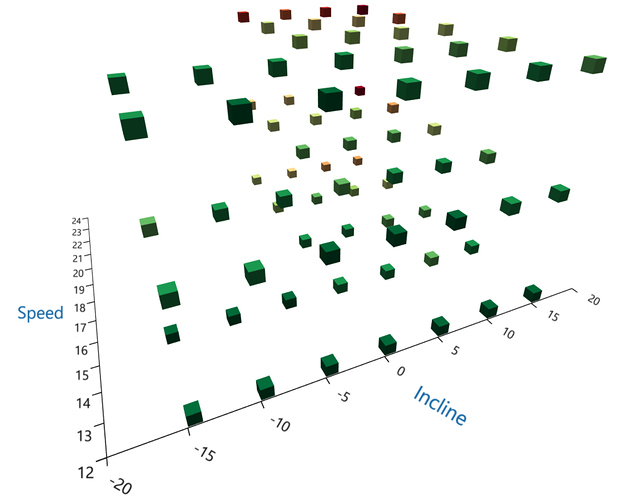 Any thoughts as to how to do this?
Perhaps could this be built in Charticulator?