Hi all,
I created this visual in a separate power bi file utilizing the X-Axis Categorical view. See image #1.
But when I tried to recreate the same visual in a different report, I do not see the X-Axis Type Categorical, please see image #2.
Do you know how I can activate it? For the life of me, I tried everything but can't seem to find how to activate it.
Image #1


Image #2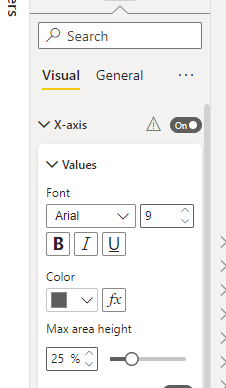 Thank you for your help