Hello,
After watching EDNA's modules on RANKX I'm still not able to solve this RANKX scenario.
The ranking in the example below should be dynamically modified by Customer in the Matrix Rows, Year in the Matrix Columns and Group , Year and Week in the slicers. The ranking is based on the Volume measure shown herebelow.
Issue:
When all weeks are selected the ranking works fine, but whenever I filter on certain weeks the ranking shows double ranks. How can I solve this?
The DAX I used:
Rank = 
RANKX( ALL(Volume[Customer]), Volume[Volume],,DESC, Dense)

Volume = SUM(Volume[Total Volume])

Screenshots of the matrix
1. Matrix when all weeks are selected, showing the right ranks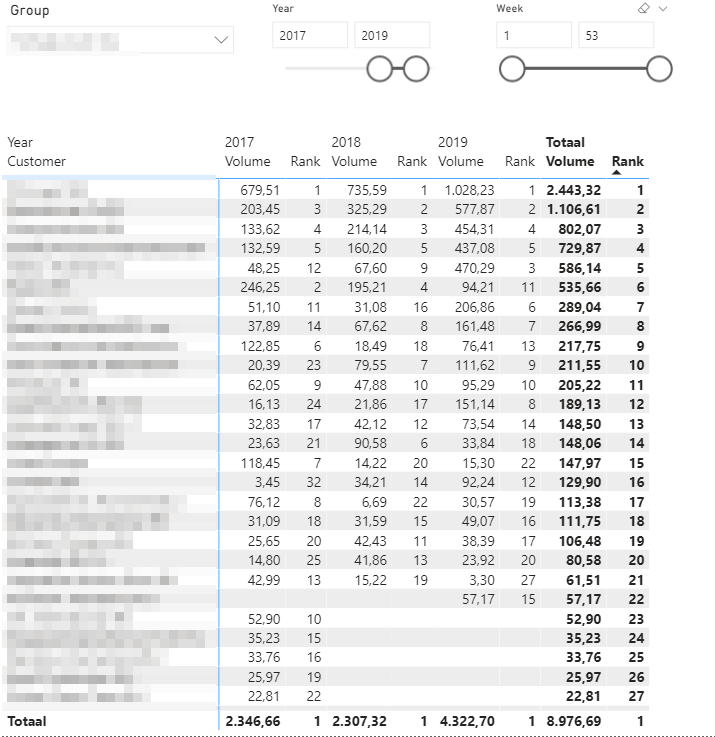 2. Matrix when certain weeks are selected, showing wrong ranks