Hi,
I created a data model, tables: Property, Tenant, Charge codes: are created using Addcolumns(Value formula.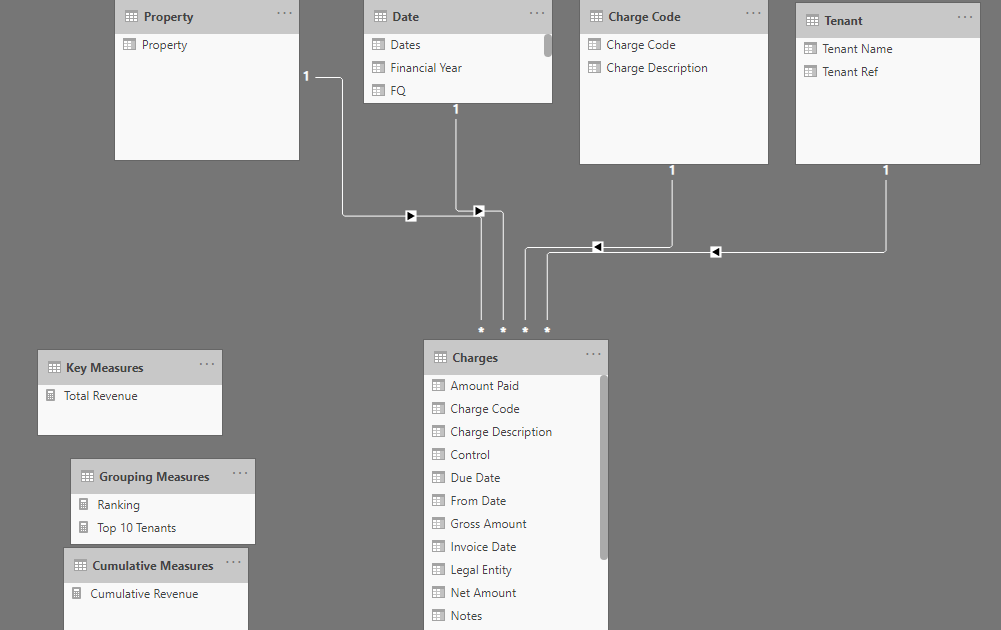 While running Rankx formula I noticed slightly error when I filter the dates few amounts are not ranked correctly, 3 is double-counted and 52 is missing. Is there any way to avoid this?
Ranking = RANKX(ALL(Tenant),[Total Revenue],DESC)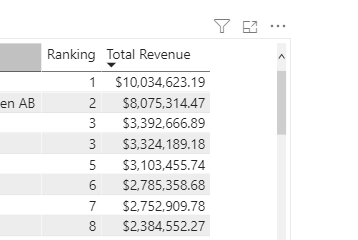 Top 10 Customers:
Top 10 Tenants = CALCULATE([Total Revenue],
TOPN(10, ALL(Tenant),[Total Revenue],DESC),
VALUE(Tenant[Tenant Name]))
The formula pattern is exactly the same as @sam.mckay uses in Mastering Dax Calculations the only difference is that my Tenants table is build using Addcolumns Value function.
Unfortunately, the results do not display:
How could I resolve the issue?
I will appreciate your help.