Hi,
Below is the process that I am trying to do to sync the slicer and visual appearance.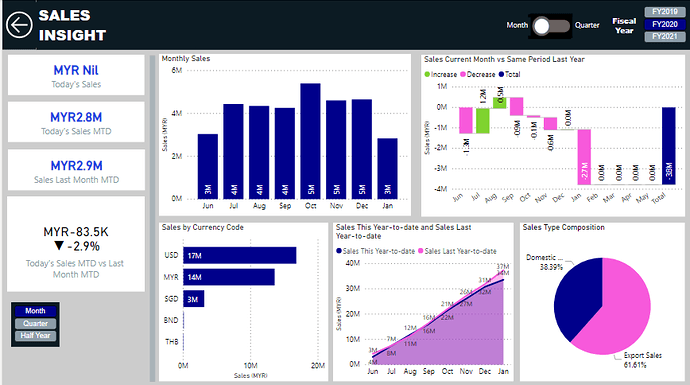 When I am selecting Month,
These are visual. Then,

Then I update the Bookmark, I am doing the same for Quarter and Half Year but unfortunately it cannot capture the right visual to display. May I know where is the problem?
Thank you.
Dennis.