Hi!
I've got problem with my grandtotal results. Earlier I had problems also with subtotals but now subtotals are ok.
Very weird thing for me is that grandtotal value is correct ONLY when I use waterfall chart, in any other visual the result is 824 889 which is wrong.
Why this is happening? Why dax is not suming all of values like it did in subtotal?
Here are my results:


And here is my measure: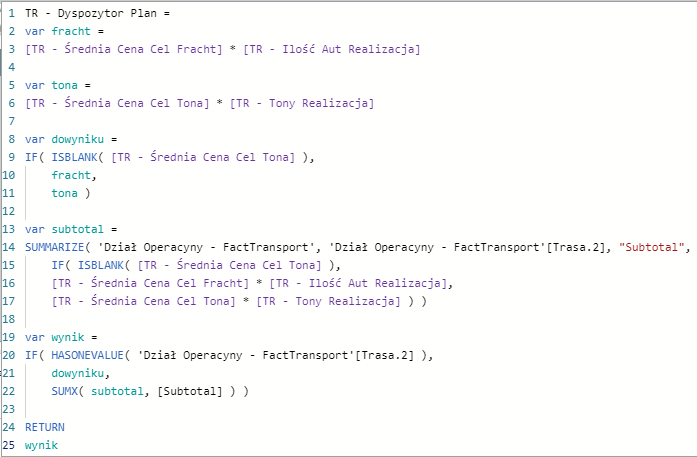 I suspect the context would be the answer to my question, but I thought I solved the problem using SUMMARIZE.