From everything I read in the forum it is recommended for fact tables to be long rather than wide.
I have a power bi report that is showing telemetry data.
There are over 1000 sensors and data is aggregated every 15 minutes.
For every sensor – up to 4 values are calculated (based on area type). – utilisation, average, minimum and maximum (some values will be empty because of the area type)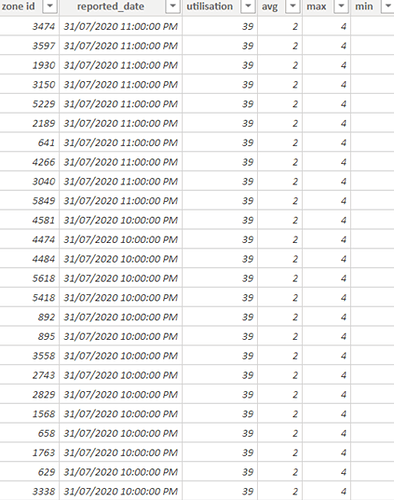 Due to the large number of records created daily (1000244) = 96,000, am I better off keeping the table wide or long?
If I go long, some values will be empty and I could reduce the number of rows created but will still end up creating about 250,000 records daily with a narrow long table.
Using aggregation is not a solution at this stage due to customer requirements.
Thanks