Check out our new Business Intelligence Summit event page below.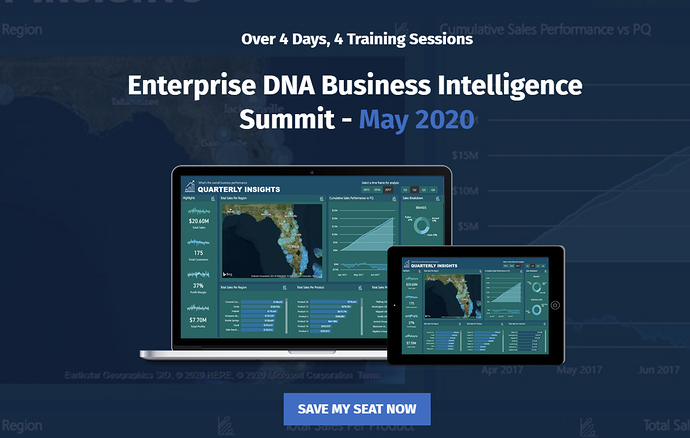 We are renewing our old Learning Summit series with a new name. Throughout the event we'll be working through an entire Power BI showcase, covering all the important aspects of high-quality development. With a lot of discussion around real-world applications of your analysis.
This is going to be one of the best events yet and I'm expecting thousands to get involved.
We're only a couple of weeks away from start time, so don't forget to register.
Thanks
Sam