Hey Sam,
This is pretty useful and a great way to visualise over/under performance. I'm trying to replicate this in one of our commercial reports, but my data model is set up quite differently from yours.
I've got a couple of Fact Tables - one for the 'Sales Data', and another for Budgets. I have a budget value to a week level for each customer.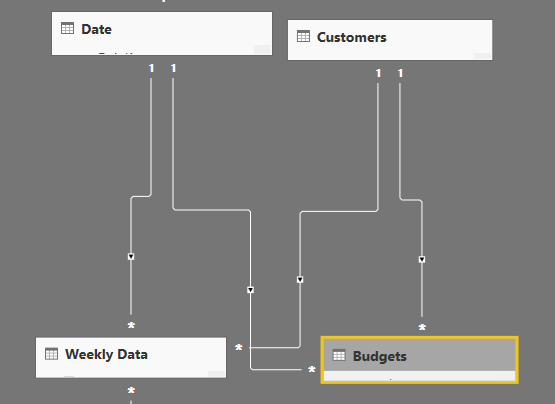 I just can't manage to visualise the right way to do this calculated column in my customer table with a differing model structure.