Hi ALL,
I am stuck with a scenario not sure whether I am over engineering to solve it but the use case is as below -
Currently client wants to see a percentage of Active customer six months later against the current month Moving Out customers
Screen shot below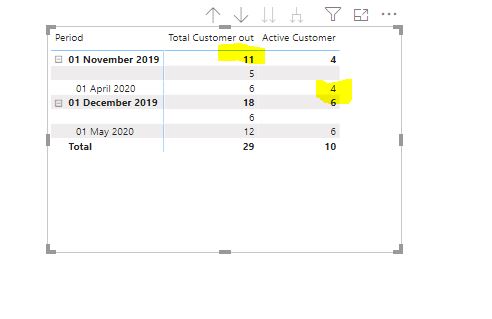 In the attached screen shot would like to see percentage of active customers(4[is the active customers in the month of Apr]/11[whereas 11 is the total customers in the month of Nov]) with Axis as Check month i.e Apr 2020 and so on.
most important thing here is the X Axis of bar chart should be Check month and not the period.
I was able to solve the same using a calculated column which is 6 months later column , but i would need to understand how this can be solved without using a calculated column.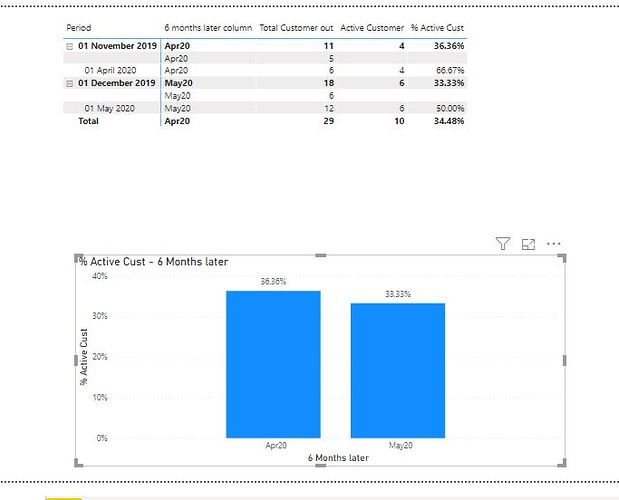 Sample Pbix.pbix
(20.0 KB)
@BrianJ - Think this would be a cake walk for you, it would great if you help here