Hi,
I am trying to create a first in first out matrix table based on the lowest number of the traveler being on the bottom (Number 1)
See the attached screen shot of the matrix table. For each material number column, the table should have all the traveler numbers populated with the lowest number being at the bottom indicating its the oldest part and should be first out. Highest numbers on the top indicating that they where the last in.
I am almost there i have it working but i have blank spaces in my table which need to be gone and then were good. can anyone suggest where i am going wrong?
PBIX is attached too
Thanks guys
Dan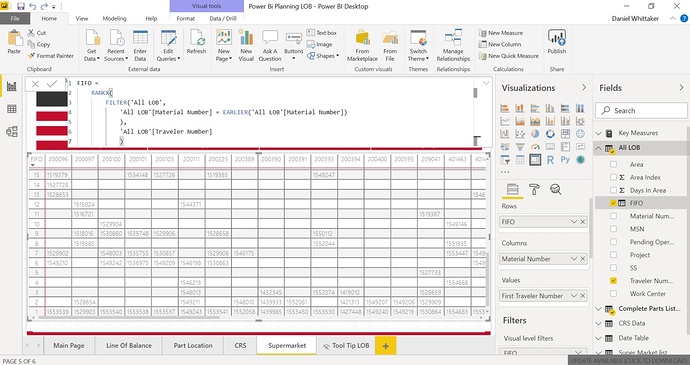 Power Bi Planning LOB.pbix
(1.3 MB)