Hello to EDNA team and its members… here with another question related to DAX…
I have a slightly complex requirement, so appreciate your patience in having to read through it all.
I am trying to derive ranking based off a calculated measure - Annual forecast payout for reach rep and each rep has regional hierarchy… What i need to rank Reps within a region based on their annual forecasted payout (which is a calculated measure).
Annual Forecast is calculated by looking at the rep's attainment for a month and applying payout factor to it based on their attainment… Here's an example - Rep A, Sales 110, Quota 100, the attainment is 110%, so payout curve for 110% is 30%… So Rep in a year, if they hit quota are guaranteed to make 40K, so 40k *1.30 (payout curve factor) is $52,000…
So data looks like, where i have a territory rank calculated based off of YTD Projection.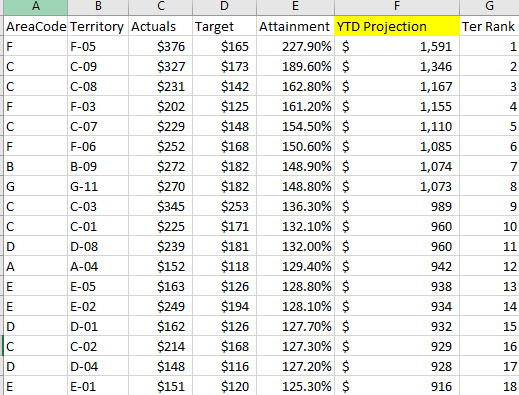 What i am also looking for is to rank Reps (Territory) within a Region (AreaCode), so can see the territory ranking within a region like the image below…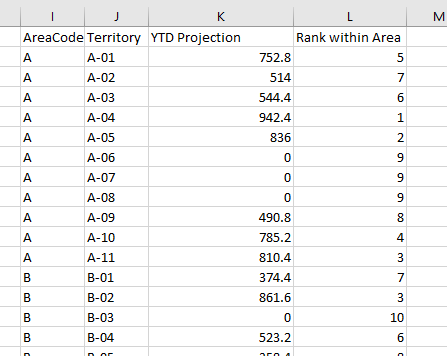 regards