Hi Fellow Power BI Users -
Wanted to know your eyes on this its page 5 of the pbix file I have uploaded.
I was testing out the Quick Measures on Averages on Total Sales.
Average Check 1 uses a quick measures, but it brings the exact same value as Total Sales
Average Check 2 is what I wrote out. but still gets same result as total sales?
Can you please advise why these cals are not calculating right even though i've used AVERAGEX.
Is it to do with content transition?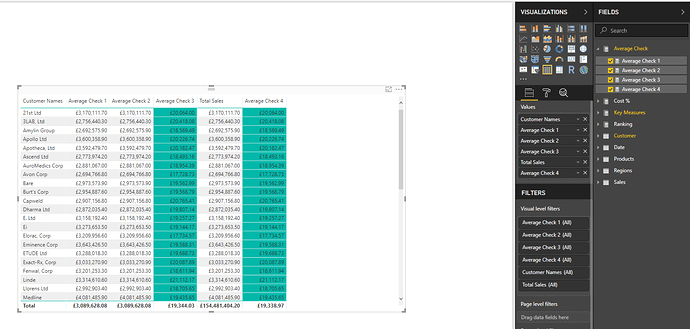 3.TopN.pbix (624.3 KB)