Hi, everyone! I have been following Dashboarding & Data Visualization Intensive and I got problems with visualizations of Revenue within Time Frame =
CALCULATE( [Total Revenue];
FILTER( 'Date';
'Date'[Date] <= TODAY() && 'Date'[Date] >= TODAY() - [Time Frame Selected] )
)
As soon as I add the measure to map the point just disappear, but in the table visualization Revenue within Time Frame work just fine.!
problem|690x373 ![problem_1|690x373]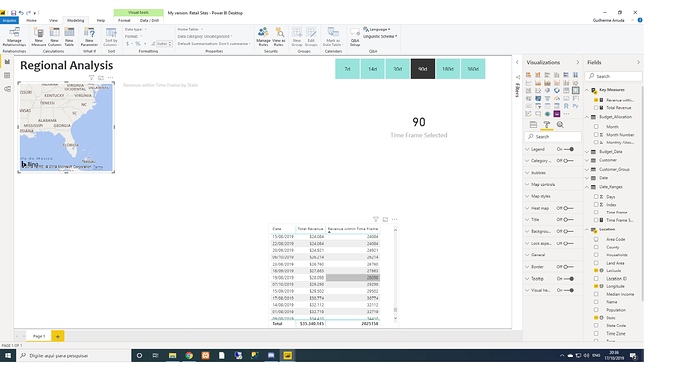 .
I have no idea why its happening. Thank you!