Good morning,
I have built a matrix and chart using almost identical data. The data are median prices for houses and units (flats/apartments) in various localities. The data points are quarterly and I have used the last day of each quarter for the date.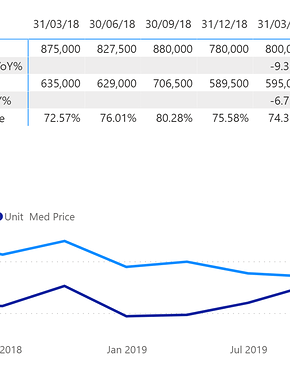 The problem, as can be seen in the attached image ,is that dates are displaying correctly on the matrix (in dd/mm/yy format) , but are displaying in a month year fomat, and the wrong month at that, in the chart. Further, the dates are showing correctly in the tooltips on the chart. I expect that the dats and format on the chart would be identical with the matrix.
Could someone please explain what is happening and provide a fix.
The file is attached (I hope)
Median Prices.pbix (770.5 KB)
Thank you
Michael Gordon