Sorry guys having a bad day and cant remember how i get my STD Dev line to finish at the end of the ship set data set.
See photo i want the STD Dev line (Blue line) to stop at SS 162.
I was sure it was ALLSELECTED function taking into account my table filter???
Standard Deviation Line = CALCULATE([X+3σ],ALLSELECTED('SAP Last 40 Ship Sets (Hassan)'[Ship Set]))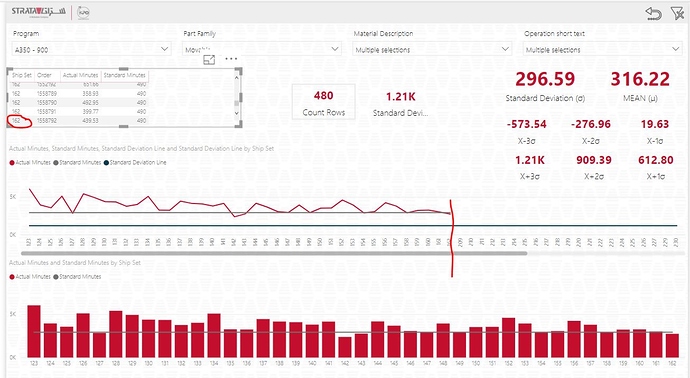 Appologies in advance i know its simple
Dan