Greetings all,
Is there a way to calculate a fixed average price by month? I'm required to factor in a set measure cost for avg unit prices per month.
Right now I can obtain a fixed price for all orders but am unsure on how to do this by month.
Formula for the average sale price per unit:
Avg Sale Price Per Unit = CALCULATE(DIVIDE(SUM('Warranty_Costs'[Net_Sales]),[Total Warranty Cores],1),ALLSELECTED(Warranty_Costs))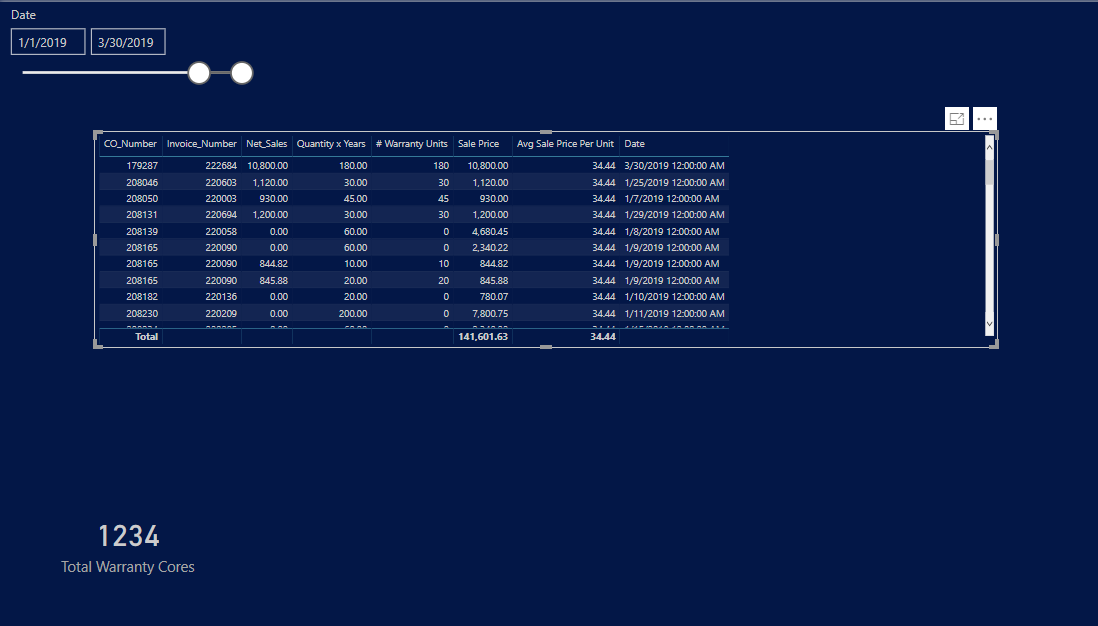 Any help would be greatly appreciated, thanks!
Nic