HI,
Think this is a simple one i just cant think of how i done it before.
Basically i want the bottom graph in screen shot with my mean line measure added.
When i try and add it get all the blank columns show as shown in the top graph.
see screen shot and PBIX file.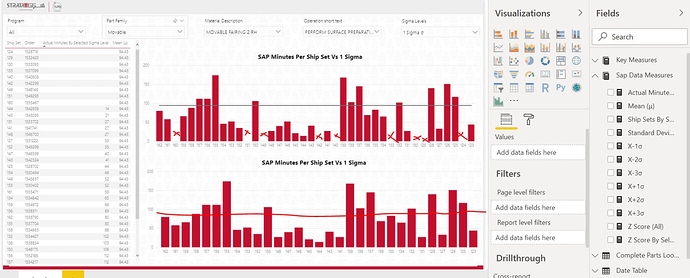 Sigma Test3.pbix (971.0 KB)