Hey guys,
I have an issue I can't quite figure out. Basically have a few line & stacked column charts to highlight billable, non-billable, and budgeted hours by person, department, etc. If you click on non-billable and then ctrl + click on the billable portion the budget line updates properly. However, when you click on billable it takes the budget line to halfway on the chart but when you hover over the line it says 0 budgeted hours.
Budget is for both nonbillable and billable together, not separate.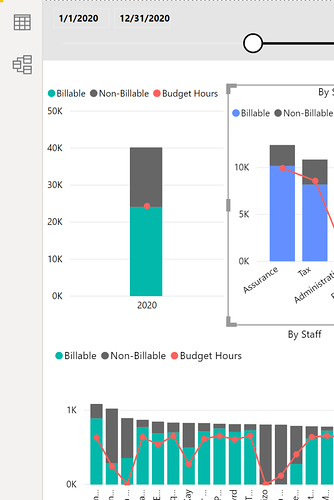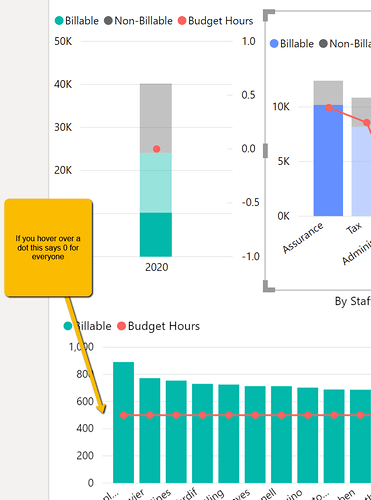 Question is how can I get the budgeted hours line to update if I click on the billable section of the stacked columns?