Hi All
Please find a dummy setup below with components that are included in my model.
A location can have many Sites and I am trying to find the Average Score for the Location based on the Latest Score in the Context.
The Question I have is how would the measure look to find the Average Score by Location using the Latest Scores in the Current Filter Context if there is no Site on the Table. There is a chance that the Date for Site A Score and Site B Score are different and if I simply use MAXX then only one of the Dates would be in the Context.
I also want to do this with Definitive Latest Dates no matter what Dates are selected in the Context.
Hope this makes sense
Thanks
Chris
Model
Site Data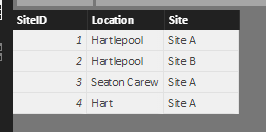 Scores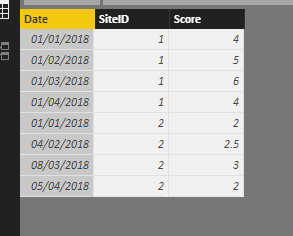 Table with the 2 Measures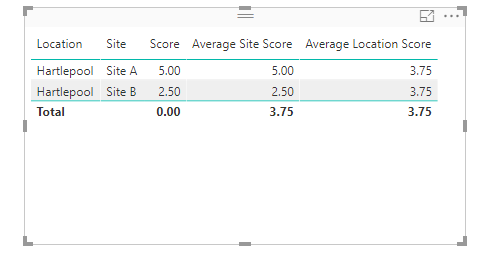 Measures
Average Score = AVERAGE(Scores[Score])
Average Location Score = CALCULATE(AVERAGE(Scores[Score]), ALL(Factories[Site]))