Have you checked out our brand new feature in the Analyst Hub called 'the hub'?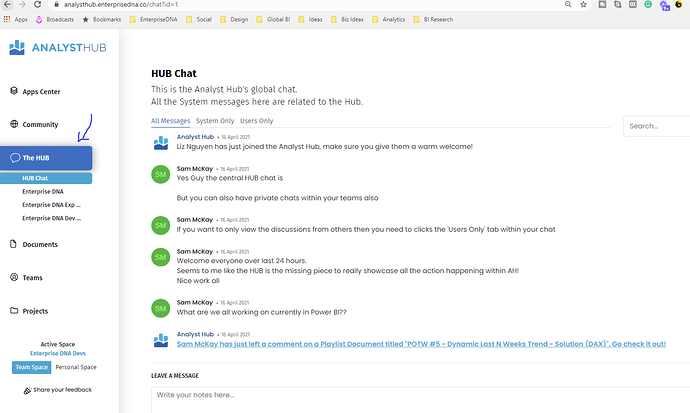 I've always felt this was the missing piece to our web based app. Now it's here I'm convinced it's going to add a lot of value to teams using the Analyst Hub to support there Power BI implementations.
It's also great for the community to, so we can all chat about what we're up to and see what's going on within the app.
Make sure to sign up here if you haven't already
Sam