Thanks a lot, @Melissa for your patience with me, and much appreciated your valuable time helping me.
Please, in this step here: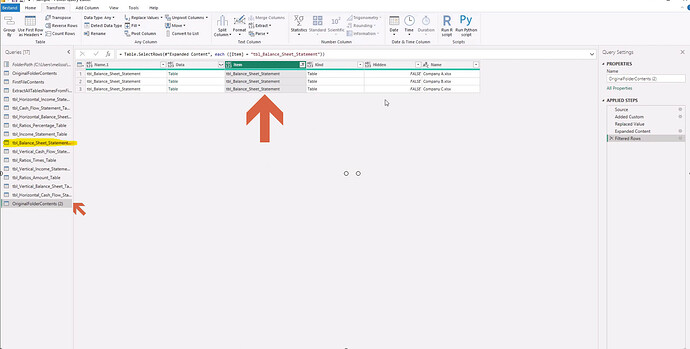 You select the query from the left (The small red arrow on the left side) and then did the filter (the big red arrow in the middle), but I am afraid that this is not what I may need (apologize if I expressed what I want in the wrong way), as I want to have all contents from tbl_BalanceSheet_Statement from all files expanded and being displayed in the query when I point or click on the query (like the query marked with yellow, it shows only the contents of the 1st file only "Company A" and I need all companies to be shown in that query.
Like this: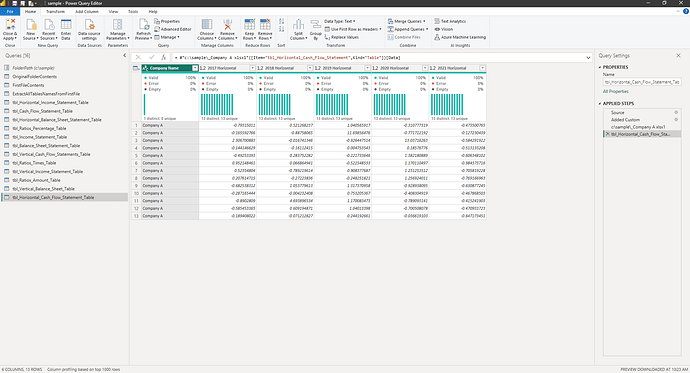 This query shows Company A only, but I want all other companies to be shown and included in that query.
Thanks a lot