Hi everyone! Could someone help me out with chatbot data?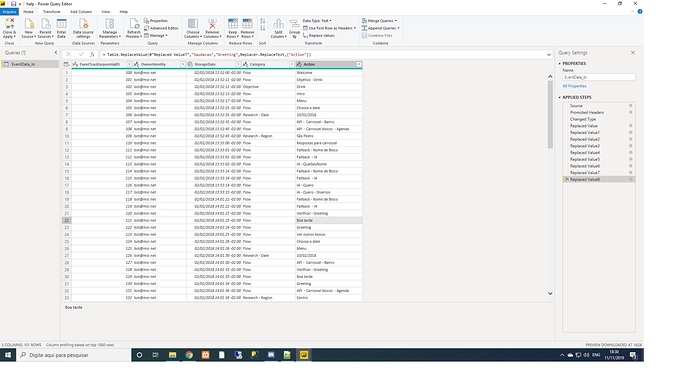 It's data from carnival where users can find locations and dates of the events.
I need to extract data from column "Action" to get "Region Name", "Objectives", "Selected Date". I had an idea to pivot column Category and Action, but it didn't work well. I believe it because logs ID is correlated with time of interaction, not with user interaction. Is it a way to do it with M language?
EventData_br.csv
(7.1 KB).
Thank you in advance for any help!